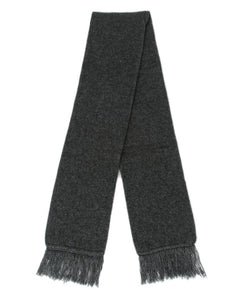 Lothlorian Knitwear Possum Tubular Scarf Charcoal
Wrap this one around ya! 
Lothlorian Deluxe Knitwear have bought us these scarves all the way from across the pond in NZ! Their perfect blend of Possum and Merino wool is guaranteed to keep you warm for years to come. 
Double thickness scarf with fringing.